Cheap Hotels Munich
One of the greatest hotels in Bavaria is looking foward to see you.
Events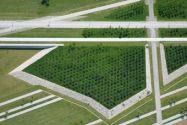 An unforgetable horticultural show.
Donīt miss the fleamarket and the culinary relish.
Sightseeings
A huge are for spending freetime.
Everyone who is interested in art, meets here.
Youre never done with learning, but this is a big step.
Enjoy german cultur in our impressive theatre.
Nightlife
There is a big choice for people, who havenīt enough time.
Bar, pub or lounge. Here you can find all of them.
Now you just need a overnight accommodation in Munich?
MONTREE HOTELS MUNICH
Dachauer Street 91
80335 Munich
Phone: 0049-89-5427190
Fax: 0049-89-54271960
Email:
info@hotel-montree.de
Web:
Hotels in Bavaria